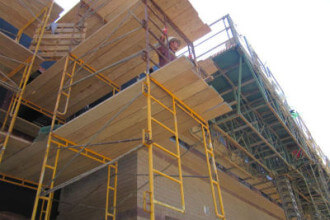 In business since 1987, Firstline Safety Management, Inc. is a consulting firm that provides safety services for the construction industry.
Our staff of professionals has over 100 years of "hands on" experience in the construction and safety fields.
Our clientele includes some of the nation's largest General Contractors and New Home Builders as well as utility, electrical, painting, roofing, drywall, HVAC, plumbing, concrete, masonry, carpentry, sprinkler, tunneling, structural steel, and specialty contractors.
We also provide services to national associations, schools, universities, and government agencies.